Awards & Festival Screenings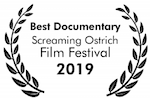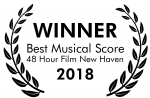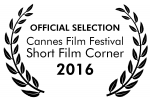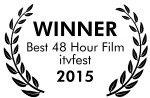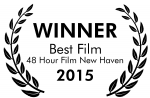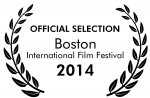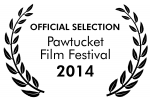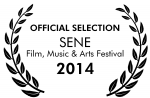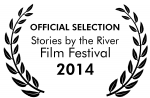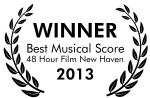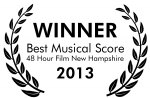 ---
Press & Quotes
This is a beautiful and compelling story about what the People can do. Against all odds, the people in Maine force the politicians to listen. If only "as Maine goes, so goes the Nation"!
Lawrence Lessig on The Battle for Ranked Choice Voting
I have been blown away by your work!
Rangan Srikhanta, CEO One Laptop per Child Australia
Your scores sound and look great!!!!
Martin Marks, musical curator for the National Film Preservation Foundation
Scotty, you're a magical unicorn of power and wonder
Mark Marshall, Wax Idiotical Films
---
Press for The Invisible Movie Soundtrack
[The production team] delivers the goods on "The Invisible Movie Soundtrack" with its diverse and beautiful genre bending release.
ProgNaut.com
Just dive into the music. [It's] evocative, scene-setting stuff. [The producers] have created something intriguing and pregnant with possibility.
Tim Peacock, Whisperin' and Hollerin'
[The producers] effectively include everything from soul to jazz to electronica, R&B, hard rock, and beyond. The genius behind this project knows that the only format that such an eclectic mix would embody is a soundtrack format, therefore, though ironically since there is no accompanying movie, the title "Invisible Movie Soundtrack" seems to be a perfect fit.
Wasim Muklashy, GetUnderground.com
The songs range in style from retro-pop to electronica to hard rock to lounge jazz-pop… The release's intention is bold and far reaching. It is meant to be the soundtrack to everyone's life.
Dennis Halsey, TheBestFemaleMusicians
---
Press for Hyptonic
Hyptonic brings a breath of fresh air to what appears to be a heavy, one-genre saturated scene…As a whole this band has many different elements that fit perfectly together.
Tori Weston, YourSound.com
Every one of the players is competent at worst, killer at best, and keyboardist Scotty Vercoe, who leads this aggregation, with vocalist Lydia, does a super job of keeping things on track. [They are] worthy of far more notice than they've received to date.
music-reviewer.com
..the spacey closing of "When it Rains," with Vercoe's out-of-tune upright piano accompanying Harrell's wordless crooning, like some ghost juke joint descending upon a rainy midnight. This experimental, atmospheric element of the band's sound sets it apart from many other 'funk, jazz, soul" outfits.
Peter Hanlon, Northeast Performer